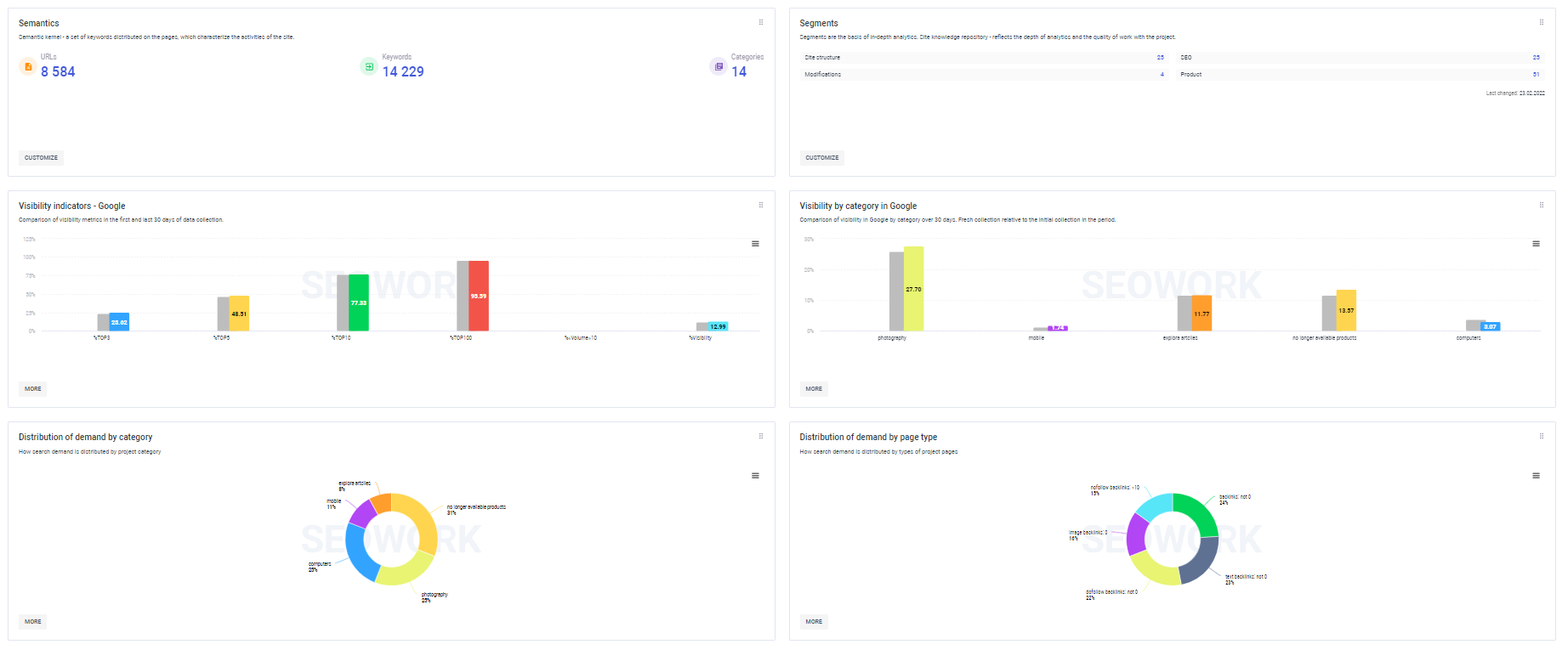 Project Overview is different from Project List window, which contains descriptive information about one specific project you chose from dropdown menu in header of the page.
Here you may find all pieces of data: number of keywords and URLs uploaded to the system, number of segments you created, dashboards and charts with information on how specific segments behave in Google SE (%Visibility, Search Volume,TOP3, TOP5, TOP10, TOP100).
Of course, you may choose what data you want to see. If you may notice, this page consists of differents blocks, which you may add, delete and move. 
Setup Widget, that could help you with that is located in the top right corner.