Segment is a group of keywords or URLs with the same features, for example group of branded or non-branded keywords, pages with and without photos etc.
After segment was created you may track its search volume and performance, analyze its competitors and run split tests.
At Segmentation page you may create different segments and manage them.

To simplify workflow with segments we recommend to associate a segment with one of the next groups:
Site structure – segments related to URL types, keyword types, site-structure.
Modifications – segments related to any changes and modifications of content, UX, functionality, SEO.
SEO – segments for analysis of the impact from SEO fixes implementation on visibility, user behavior, and conversions.
Product – segments to be sorted out for analyzing the site structure, SEO efficiency and SEO impact on visibility and users behavior.
To sort – other segments.
To create a segment click +NEW SEGMENT button.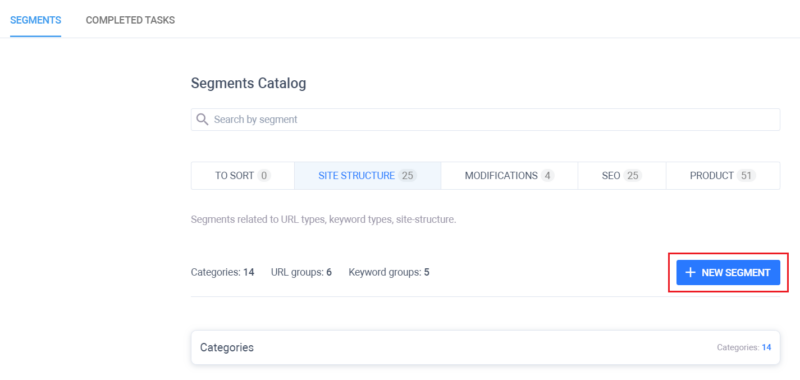 fill in the form and click the SAVE button.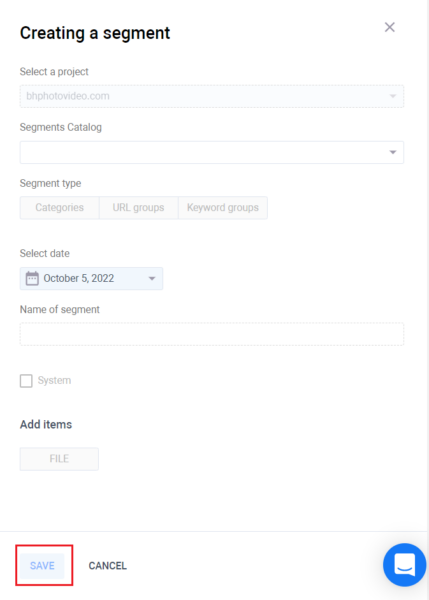 All actions with the segments will be available at the list and you may download a list of URLs or keywords, related to a particular segment.

 All segments are available in Segment Catalog.
Click at the group to see all segments related to this group.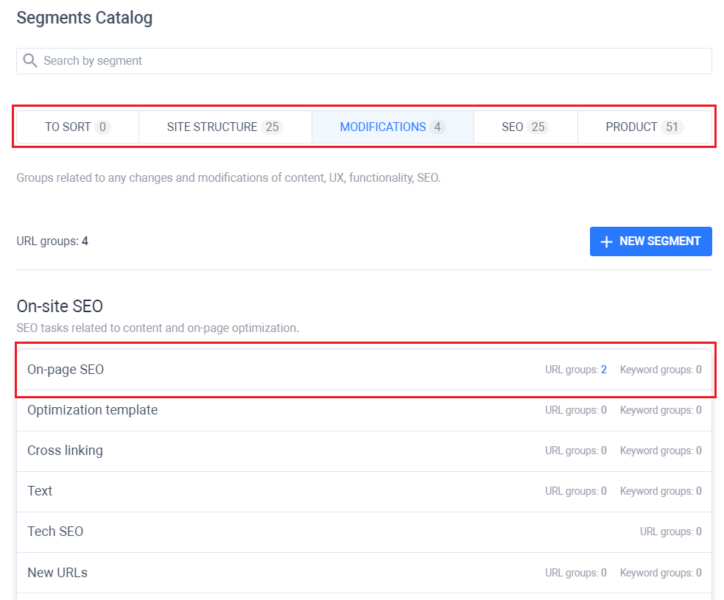 At the list you may mark any segment and go to:
– module Visibility to track its performance,
– module Competitors to explore its competitors,
– module BI to visualize its performance,
– module tech monitor to check critical issues for that segment.

If you mark several segments you may compare its performance in BI module (click COLLECT BI). If you want to compare different segments performance during split test, click SEGMENT COMPARISON.