Increase visibility for monobrand stores by up to 30% with SEOWORK
Timberland and New Balance official online stores
monobrand, fashion
About the client:
>1000 products /SKUs on each site
180 000 website visitors per month for Timberland
370 000 website visitors per month for New Balance
4760 keywords for Timberland
4930 keywords for New Balance
Challenge:
Increase search traffic and visibility for branded or non-branded keywords in a high competitive market.
Get a larger traffic share for commercial non-branded keywords.
Our clients faced increasing competition for search traffic: there is a conjecture that the official online store should be the first in the search results for branded keywords. Instead, the client's sites were out of TOP10 in search for branded keywords.
There are several reasons why it has become more complicated for one-brand sites to win for TOP positions in search:
Marketplaces won for the first positions in search due to their scale.
Advertisements took up more and more space on search engine results pages.
Competition from fake products sites increased.
Solution:
In order to analyze the competition and find insights for search traffic growth, the digital team chose the SEOWORK platform.
First, they explored potential for growth for branded keywords (for example, "Timberland boots sale") and non-branded keywords (for example, "boot sale").
With the help of SEOWORK, the client's team measured visibility value and potential for branded keywords, found pages they needed to optimize, and planned SEO tasks for the next three months. The non-branded keyword visibility was about zero, so analytics were built around similar sites, and it showed low competition in search and a great opportunity for fast growth.
The next step was to make a list of SEO tasks for the exact pages that would bring results in a short period:
optimizing meta-tags (titles and descriptions)
posting texts for listings
optimizing text
launching new landings
backlinking
dealing with snippets
The work began with seasonal goods for which the main demand would come in 2-6 months. Tasks were completed one by one, and their impact on visibility was tracked on the SEOWORK platform.
By grouping pages with certain characteristics on the platform and monitoring their effectiveness, the team was able to make useful conclusions:
Artificial expansion of the overall assortment of the site (like the same models with different colors) did not bring any growth.
Long texts in the listings didn't bring any growth either, so they were replaced with short paragraphs with linking between.
Micro-linking didn't provide a ranking bonus but helped generate neater snippets.
Unique descriptions on product pages did not have the same visible effect as reviews.
Results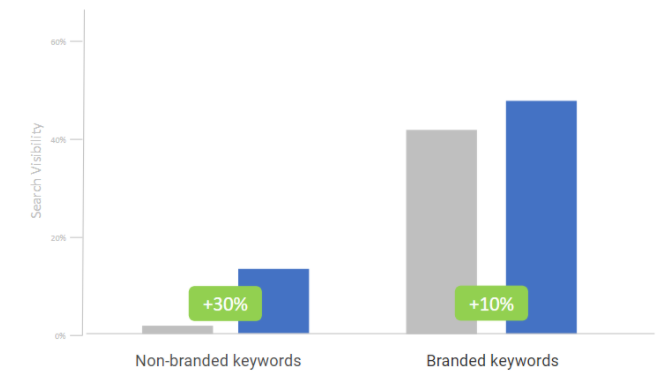 New Balance:
+10% visibility for branded keywords from TOP10
+30% visibility for non-branded keywords from TOP10
Timberland:
+10% visibility for branded keywords from TOP10
+5% visibility for non-branded keywords from TOP10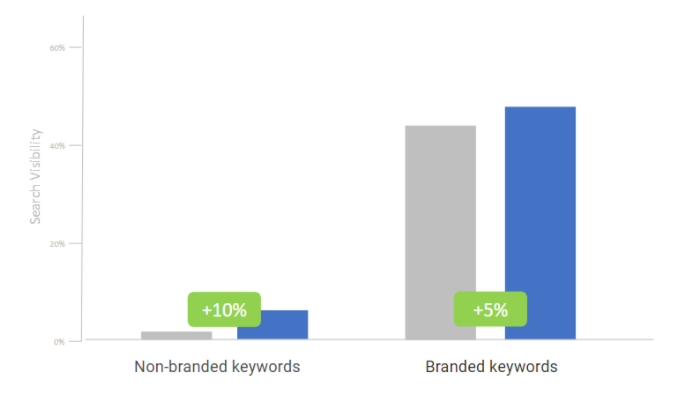 Do you need help to calculate starting price?
Tell us your digital and business goals and we calculate it for you.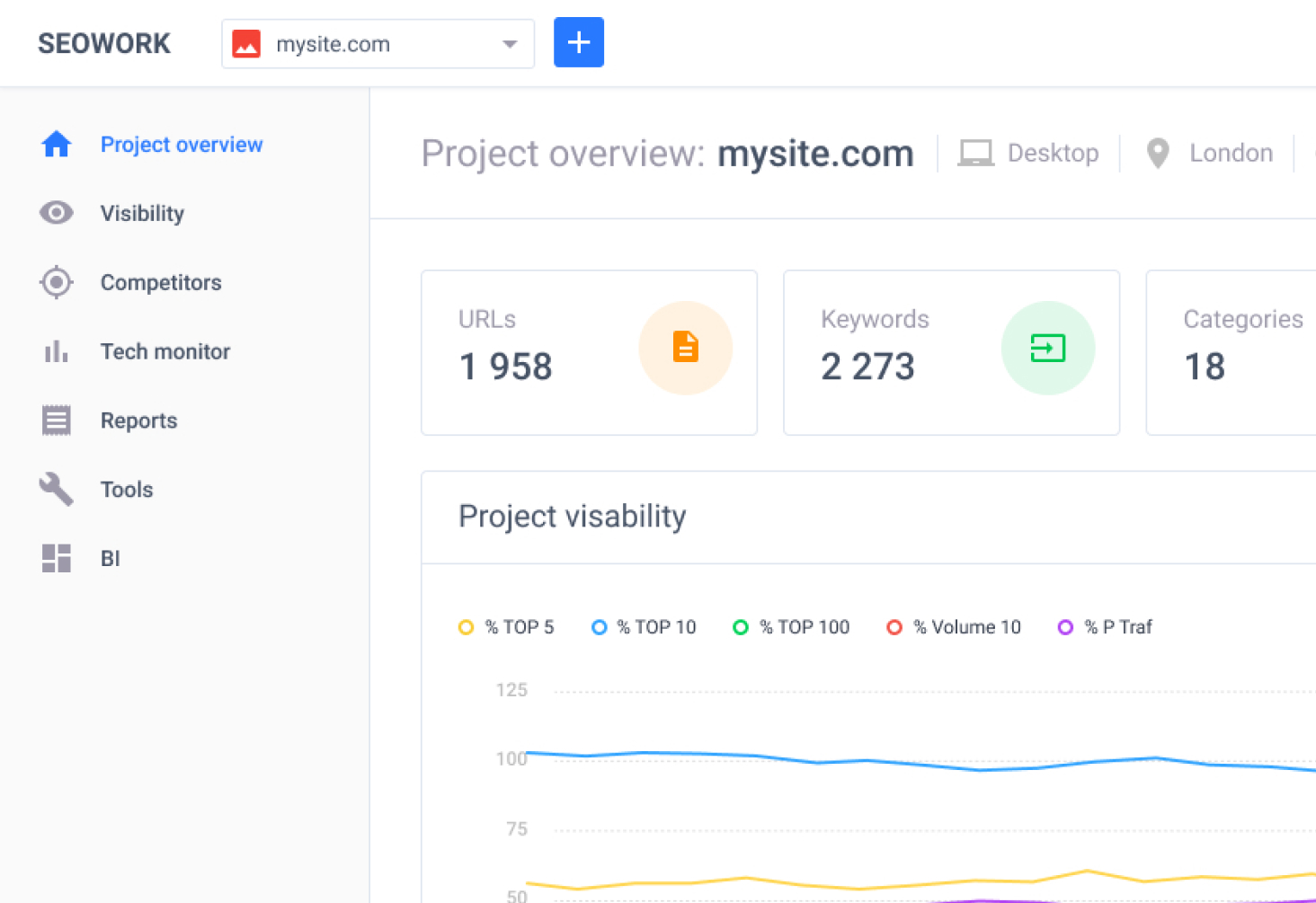 We use cookies on our site to provide you with the best user experience. Privacy Policy