Solution
SEOWORK is a SaaS solution that brings powerful analytics and insights and helps you grow your online sales and search traffic by improving your website's efficiency.
Our solution is perfectly suited for ecommerce stores, marketplaces and large businesses with websites consisting of more than 1,000 pages
SEOWORK collects, transforms, analyzes and presents data in a way that allows you to make efficient decisions about growing your website
Search marketing
Track and use deep data for website optimization and increase search traffic.
Competitive intelligence
Track your competitors' rankings and discover potential of new competitors.
Content marketing
Find out the best types of content to improve customer experience and increase search traffic.
Website technical health
Monitor your website's technical health and get automatic alerts if anything goes wrong.
Potential search traffic growth
Find out the overall search traffic, seasonality and potential search traffic for each of your products.
Test new ideas
Create groups of pages to test new ideas with experiments and track their results.
User experience
Get a deeper understanding of your customers from different segments (regions, platforms, etc.) to provide the best experience.
Insights and recommendations
Get powerful insights and clear recommendations about what to improve first on your website.
Estimate ROI
Check new ideas and measure new features' contribution to search traffic growth and outcomes.
Сonversion growth
Search traffic growth
Increase in marketing investment efficiency
Do you need help to calculate starting price?
Tell us your digital and business goals and we calculate it for you.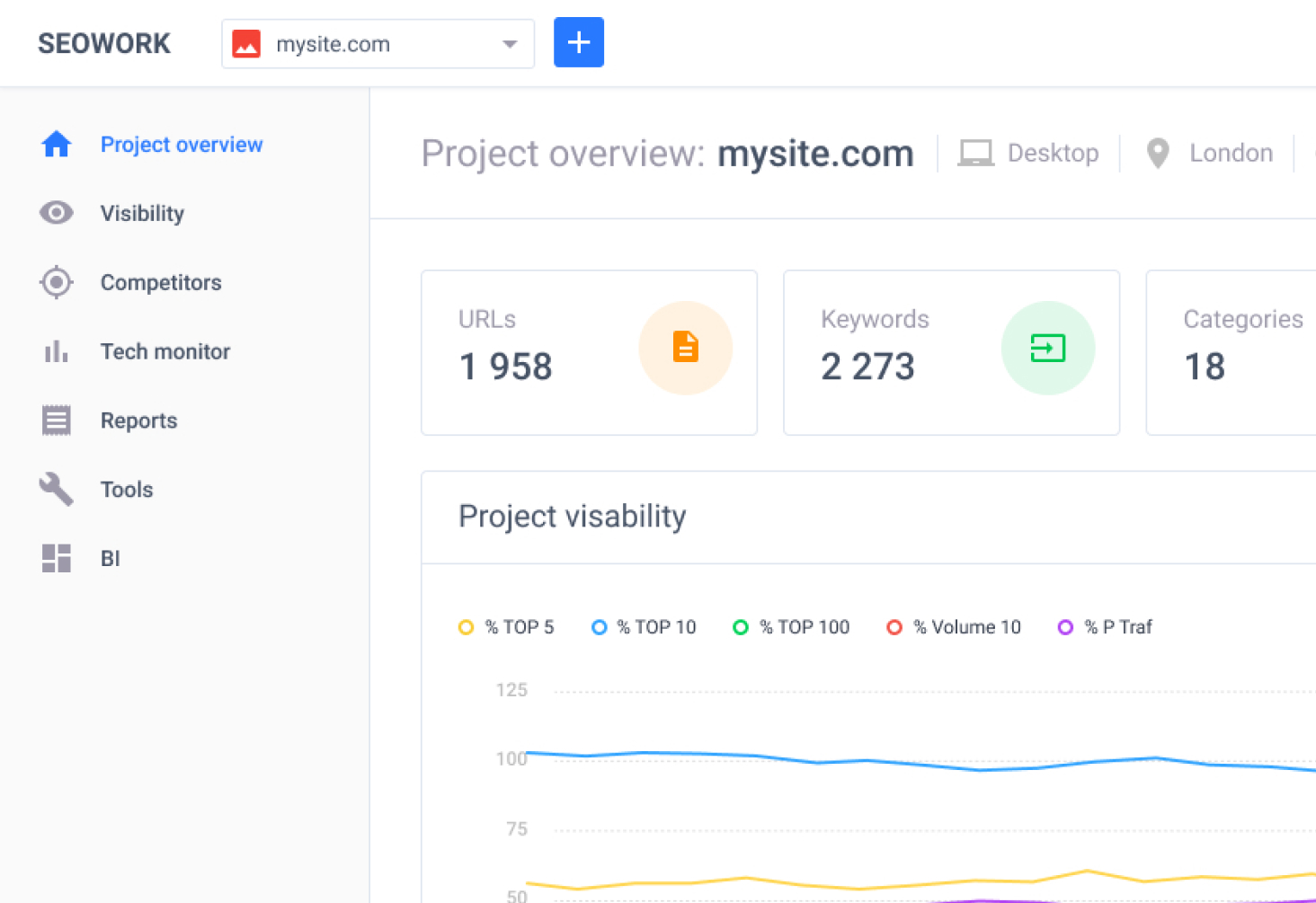 We use cookies on our site to provide you with the best user experience. Privacy Policy