Get to know us
We are a team of professionals driven by the desire to make search engine marketing clear,
data-driven and predictable. For us, it's one of the most inspiring things about our job!
SEOWORK is a SaaS solution that brings you powerful analytics and insights and helps you grow online sales and search traffic by growing your website's efficiency.
Our products are used by ecommerce stores, marketplaces and large businesses to get full analytics based on data from various sources, understand what's going on with their websites and search traffic, gain new insights, and provide a better experience for their customers.
Our R&D team is always working to provide the best BI solution and help our clients make the best decisions to reach their digital and business goals.
We help boost ecommerce and other businesses all around the world!
Do you need help to calculate starting price?
Tell us your digital and business goals and we calculate it for you.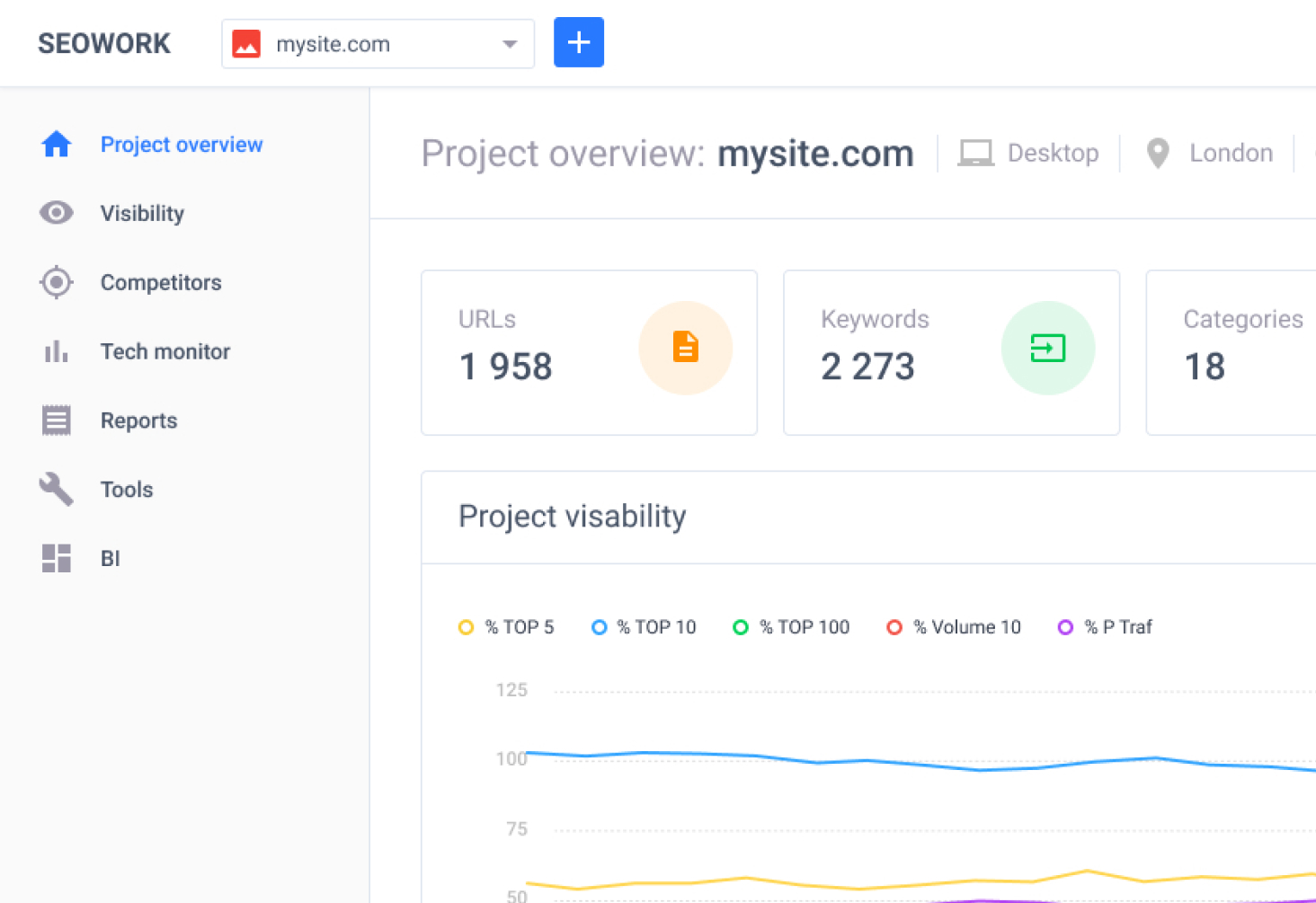 We use cookies on our site to provide you with the best user experience. Privacy Policy