In June, there were many changes in the SEO environment:
Google May Core Update, which began rolling out in late May and ended in early June, although its echoes in the form of fluctuating search engine positions were heard throughout the month.
Unconfirmed June Update, which also caught web resources in the gambling niche.
But most of all, in my opinion, we should pay attention to how the influence of Youtube and its position in the Google search engine has changed in the last few months, and especially in June.
There is an analysis of the query pool of one of the largest eCommerce projects in the United States on the screens below.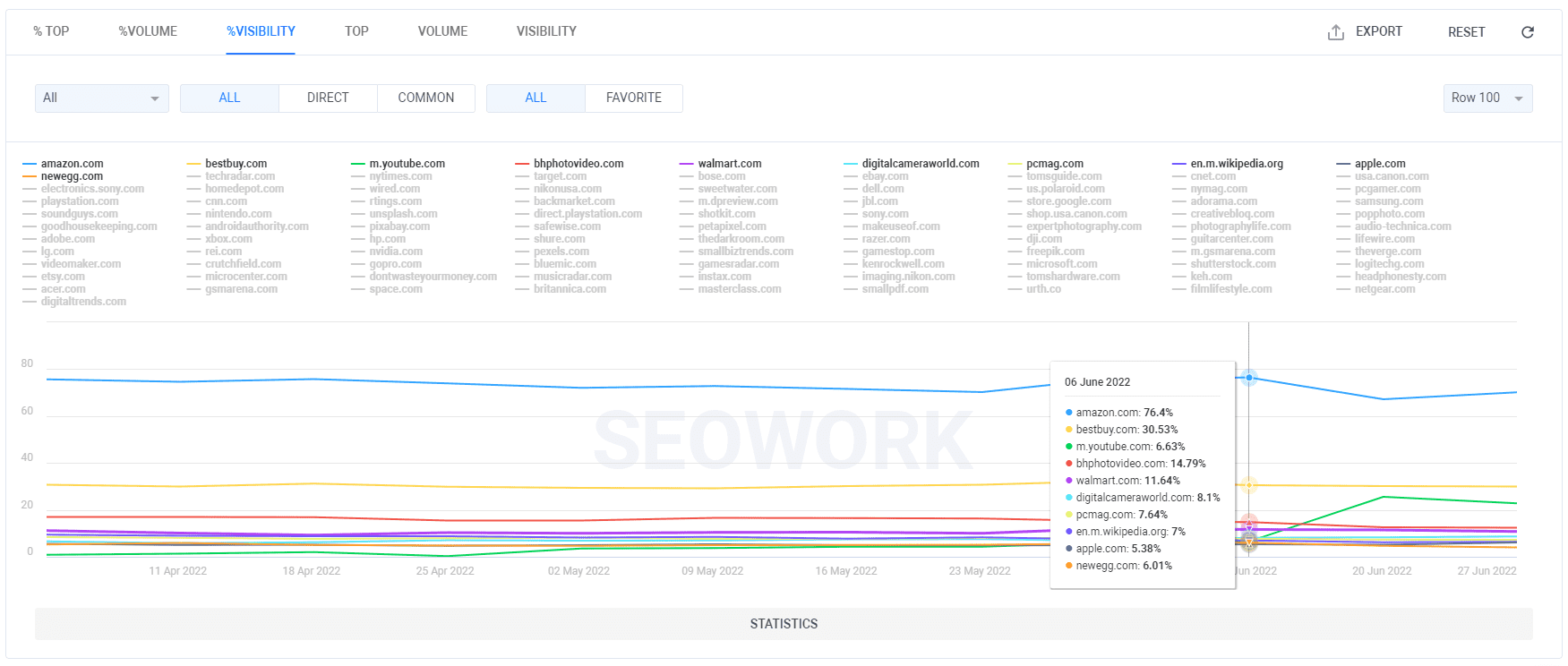 As we can see, the first screenshot shows the percentage of total visibility of the query pool in Google search results from June 6.
YouTube's visibility is 6.63%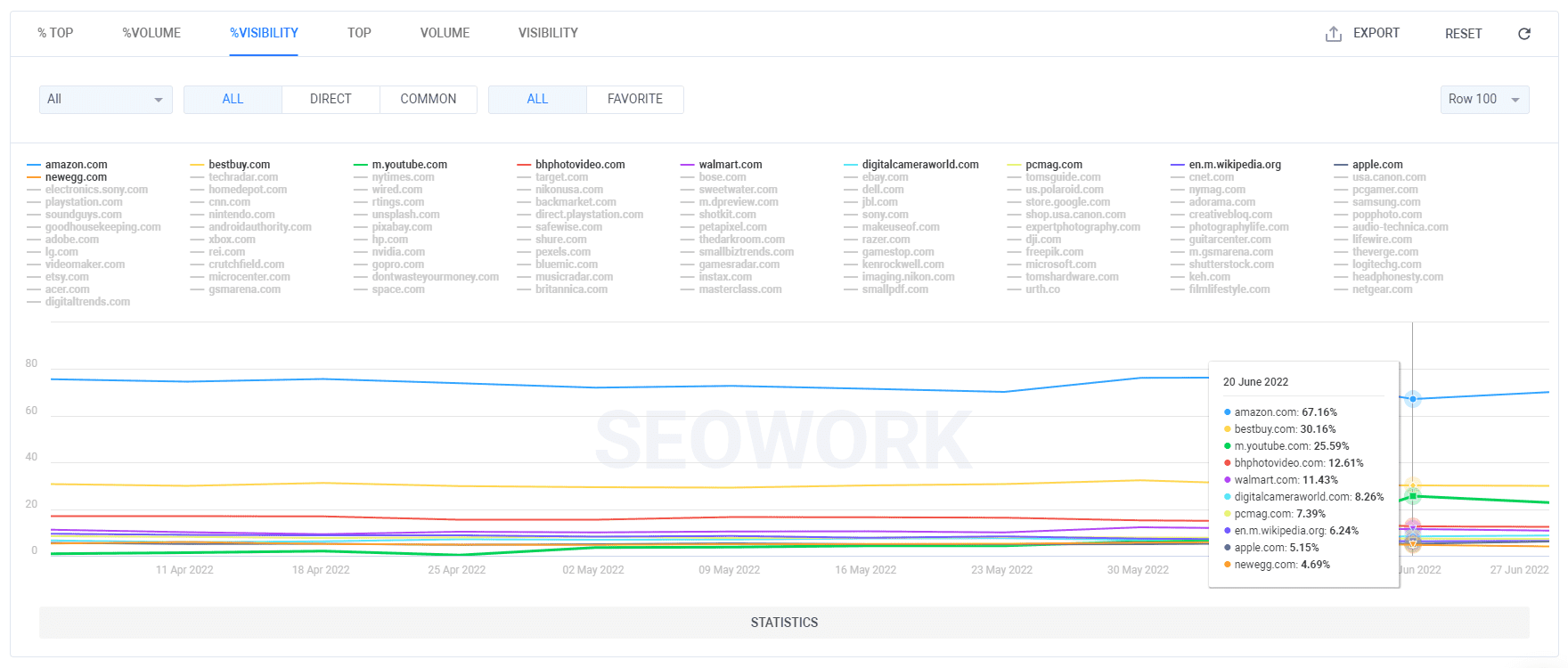 The second snap shows the same percentages, but from June 20. As the green line, responsible for the visibility of the mobile version of the domain of the world's most famous video service m.youtube.com, shows, visibility has increased to 25.67%. Unimaginable growth!
Let's turn directly to the SERP.
Taking as an example one of the most popular high-frequency queries "gaming monitor", we see that the output is completely flooded with Google "assistants":
Justice is blind, and perhaps the affiliation of Youtube with Google plays a role. But we provide you with dry facts and draw your own conclusions. See you soon!